Your GMX Mail Start Window
The most important GMX Mail features at a glance: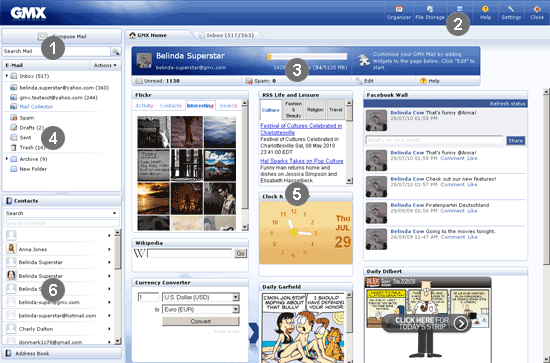 Status Bar
A quick overview on your inbox: See the number of new e-mails and remaining storage

Folders

Displays all folders available in your mailbox. The menu command "Manage Folders" allows you to

manage your folders

quickly and easily.

Widgets

Customize GMX with

widgets

of your choice.

Contacts

This area shows your most important

contacts

and allows you to send them an e-mail with few clicks.